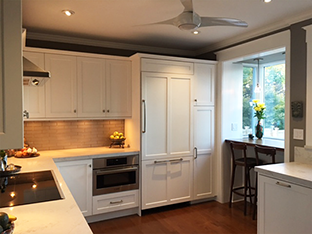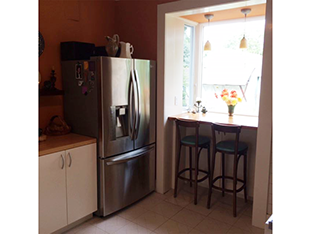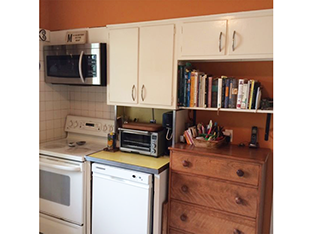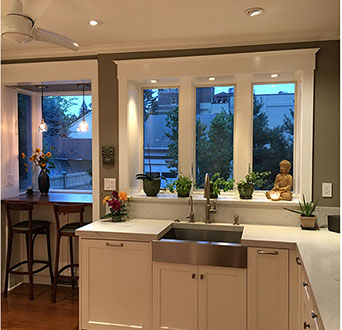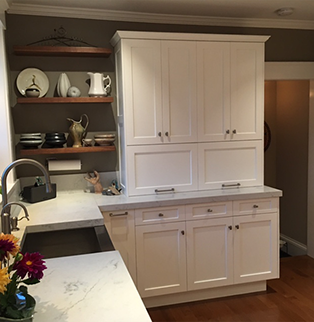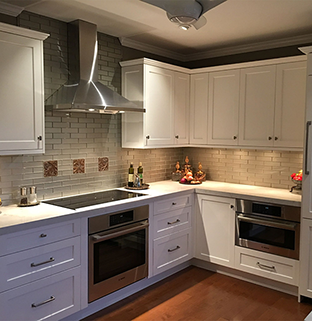 MY PROJECTS
TRANSITIONAL KITCHEN
7 -1919 Colonial Refreshed
The before shots show a kitchen that was installed in the early 1950's; after nearly 70 years of service, time to go! We took out one wall where there had been a small butler's pantry and closed the second access to the main stair; that gave us an additional and critical 50 square feet. We added three windows to overlook the garden and this made a once dated kitchen now joyous.
The client wanted to display her son's pottery, so we bought a solid walnut flitch and floated three shelves and used the rest of the wood for a thick counter at the window seat.
We recovered the original Thonet stools in a good fabric and used small crystal pendant lights. White painted cabinetry, fully-paneled appliances, built-up Quartz counters and iridescent glass backsplash with bronze inserts.
© 2018 Lorraine Frye Design – All Rights Reserved