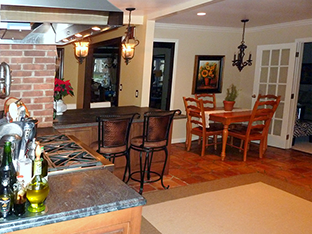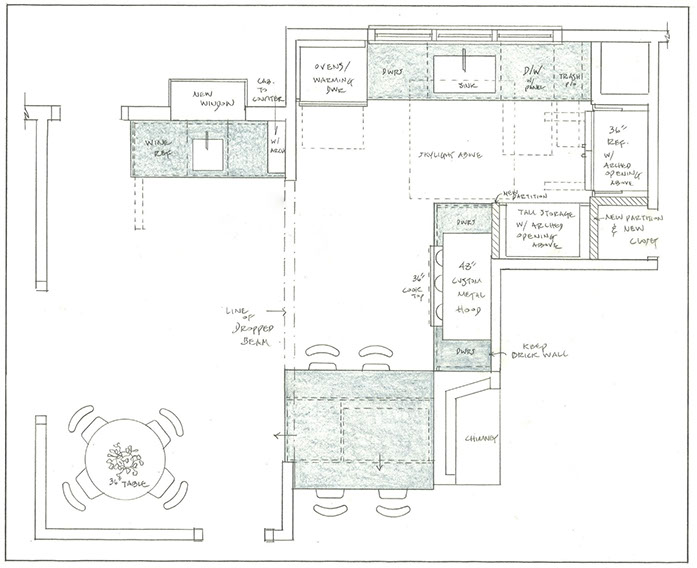 MY PROJECTS
TRADITIONAL/COUNTRY KITCHEN
7 -Tuscan Country
Existing brick, medium-toned maple and creamy-white cabinetry, and many decorative arches for display of hand-collected Italian pottery all work together to create a country aesthetic. The powerful custom metal hood and range top
support a very serious and accomplished cook.
The physical space was a true challenge due to
the numerous 90-degree angles, but there is a surprising amount of storage space. The room is
all at once warm, inviting and elegant.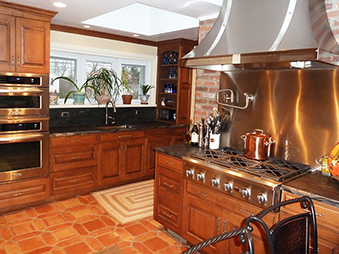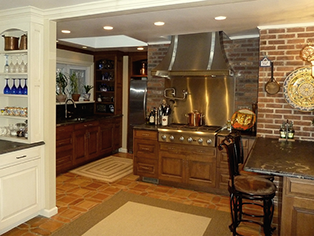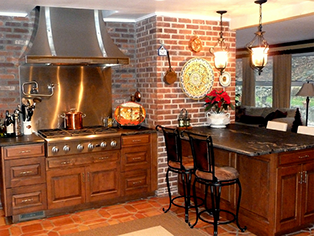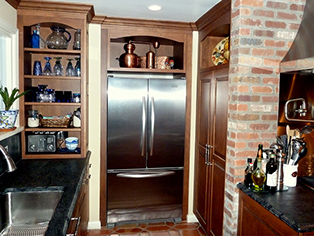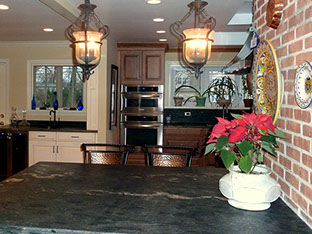 © 2018 Lorraine Frye Design – All Rights Reserved