MY PROJECTS
MODERN/CONTEMPORARY KITCHENS
1 -Sleek and Modern
There is nothing quite as elegant and striking as an all-white palette.
The cabinetry is of high-gloss white lacquer, with stainless steel being the secondary accent color/finish. The kitchen floor is a white poured Epoxy, and the perimeter counters are white Corian. The counter top at the island is of continuously-integrated stainless steel.
The simplicity of the white palette is a theme that runs throughout this beautiful home.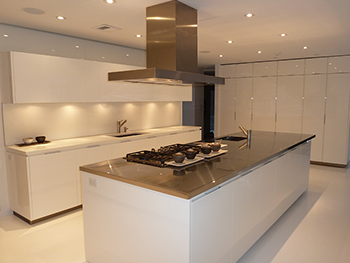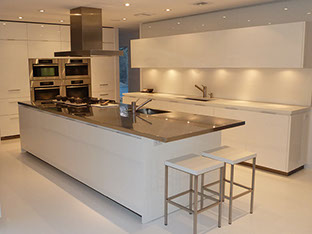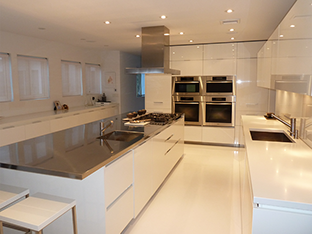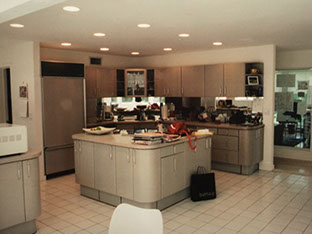 © 2018 Lorraine Frye Design – All Rights Reserved